New kids on the court – Meet the Bobcats' 2020 recruits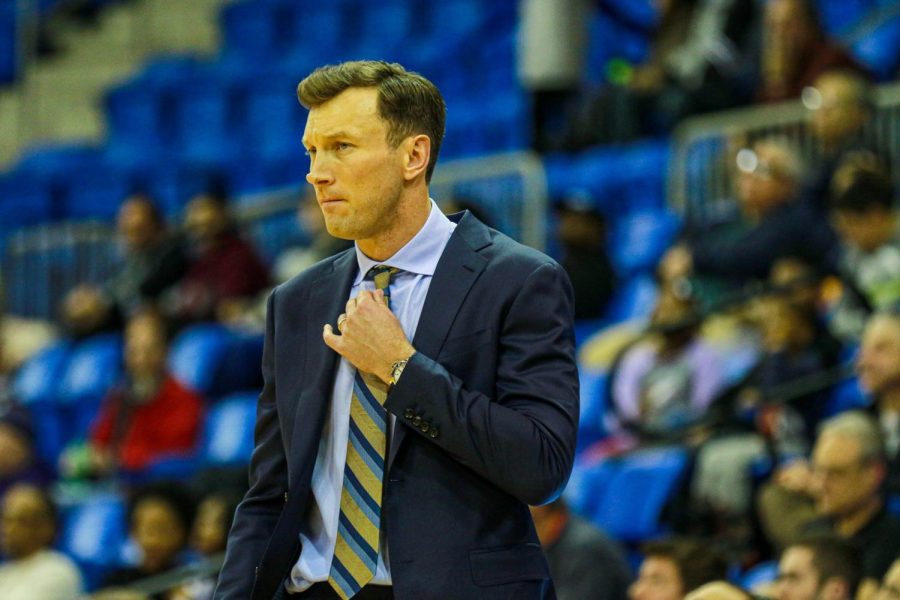 It was an offseason of change for the Quinnipiac Bobcats men's basketball team. The team saw a couple of big losses this past offseason, including transfers from Rich Kelly and Kevin Marfo and the graduation of Aaron Falzon. However, the Bobcats were able to recruit four new members to their team. The newest Bobcats are: Elias King, Luis Kortright, Tymu Chenery and Bol Akot.
King is a 6'9" sophomore forward who transferred from Santa Monica College (SMC). While at SMC, he won Conference Player of the Year, and first team All-State in California. According to his new coach Baker Dunleavy, he "should be one of our best defenders from day one," which should help him earn immediate minutes. King is a well-rounded player and an important asset to Dunleavy's team.
Kortright is a 6'3" freshman guard from St. Raymond's High out of the Bronx. He earned first team All-State in New York this past season and is described as a very hard worker. Dunleavy emphasized, "He earned everything he got at St. Raymond's."
Chenery is a 6'6" freshman wing from Episcopal Academy in Virginia. He led his team to the Virginia State Semifinals last season and had season averages of 14.6 points, 1.3 assists and 6.3 rebounds per game. He should fit perfectly with Dunleavy's scheme, and Dunleavy is looking forward to him contributing in the future. "His contributions both on the court and in the classroom will make him an ideal fit for our program."
Last but not least, Akot, a 6'2" freshman guard, comes from Proctor Academy in Manchester, NH. He became a proud member of the 1,000-point club at school, finishing his career with 1,223 points. During his senior year, he averaged 19.2 points per game, 5.2 rebounds per game, and 5.2 assists per game en route to earning first-team All-NEPSAC honors. He was also an All-NEPSAC honorable mention in his junior year, and the MVP of the 2019 Deng Camp, overseen by former NBA All-Star Luol Deng.
"Bol is an athletic, playmaking guard that will fit in well here at Quinnipiac," Dunleavy said. "Bol is accustomed to playing at a high pace."
Although the Bobcats look different, they will still have a very competitive young team. This season will be unlike what players and coaches are used to, however, there should be a higher percentage of competitive games with the season almost exclusively comprised of conference play. For the Bobcats to hit their full potential this year and beyond, they'll need contributions from all of their new recruits.