Unfinished Business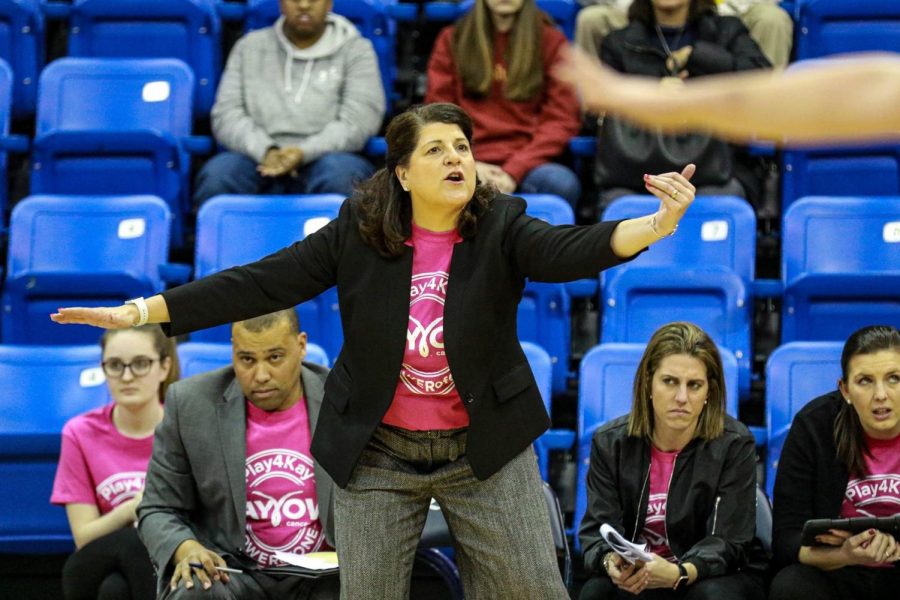 Picture this. You're in the locker room before a big game. The music is pumping. The adrenaline is starting to ramp up. You're ready to go.
Then, in the blink of an eye, you're told to stop getting ready. Not because you're a long-time starter that's being pulled out of the lineup. It's because an invisible enemy has put a sudden halt to the sports landscape. 
Now imagine you're a part of a Quinnipiac women's basketball team who was just minutes away from starting its quest for a fourth straight MAAC title. 
"It was like having the rug pulled out from under you," coach Tricia Fabbri said. "We didn't have the opportunity to determine our own fate. It was determined for us."
That sentiment rings true for a lot of teams throughout the country, but especially for this Bobcats squad.
The 2019-20 season was one full of ups and downs, lefts and rights. Despite going into the tournament as three-time defending champions, the Bobcats felt they still had something to prove.
"Our seniors felt that they had unfinished business," Fabbri said. "But when we had time to look back on it with them, they had some pretty darn good careers."
"Darn good" may be an understatement for a senior class of Taylor Herd, Jaden Ward and Paige Warfel that not only won three MAAC titles, but helped the Bobcats win three NCAA tournament games in that stretch.
Those seniors unfortunately did not get to end their Quinnipiac careers on their own terms, but they certainly will not be forgotten by the program or the school. 
As for next season's plans, there are still many unknowns. While professional sports leagues in America have started to lay out its plans for a return, the college sports world continues to wait for answers. 
For Fabbri and the Bobcats, both past and present, this pandemic will surely be a part of their story.
"This is something that will connect us all, and we have to embrace that" Fabbri said. "It's going to be a part of our story forever." 
There are many teams, coaches and athletes alike whose final chapters were written for them rather than by them. According to Fabbri though, those stories should be told.
"I think we need to record and document these moments," Fabbri said. "We should talk about what we're feeling during this, both good and bad. We really need each other."
While the sports world has been on hold, it isn't hard to see how much of an impact sports have on our society. Sports are an escape for a lot of people, and without them, much of the world may feel lost during these trying times. 
As the world continues to fight the coronavirus, there is no denying that sports will play a major factor in the healing process of our country.
"We're finding out just how big sports are in life," Fabbri said. "Heroes are made through sports and we will need those heroes through this.
Though it is still uncertain when the time will come, Fabbri is ready to get back to the grind and lead her Bobcats.
"I can't wait to put a ball in my hand and hear the sounds of People's United Center again," Fabbri said. "To be back on Lender Court, I cherish that day already."