Head coach Cass Turner on how the Bobcats are preparing for the season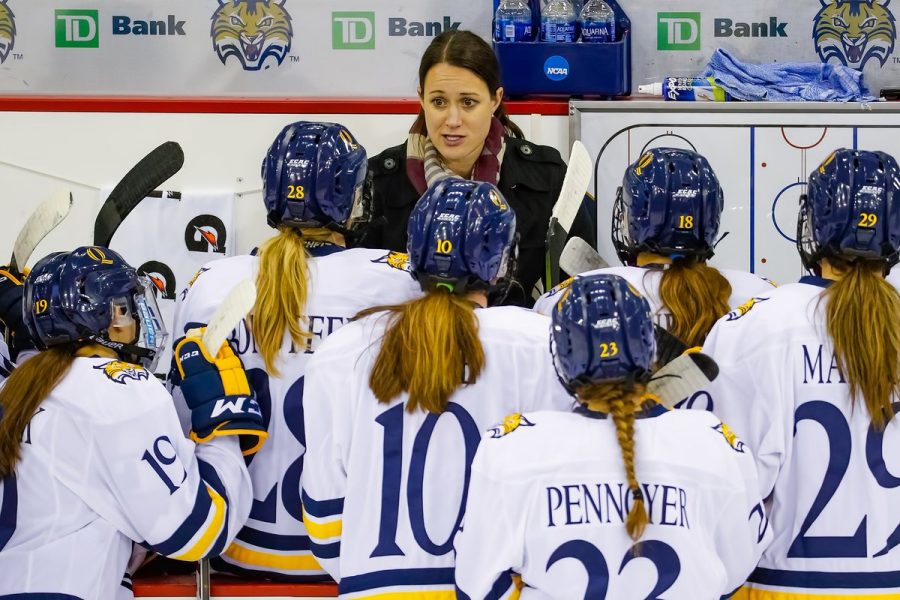 2020 has been a strange year for everybody, and that includes the Quinnipiac women's ice hockey team. The Bobcats' season had ended before the COVID-19 shutdown, with a grueling double-overtime loss to Princeton in the win-or-go-home Game 3 of the ECAC Hockey First Round, but the program's offseason and upcoming 2020-21 season have been changed by the global pandemic.
"Weird is a good way to describe how it felt for everyone," Quinnipiac head coach Cassandra Turner said.
The upcoming season still doesn't have an official start date, but reports have indicated that there will be a season, likely beginning in January 2020 and heavily comprised of in-conference play.
The biggest goal for the team in the meantime is getting ready to play while keeping the players and staff safe from COVID-19. Turner's squad is following the guidelines and coming together as a team.
"We only have six people in our locker room at a time, and everyone's wearing masks or more in those smaller places, and wearing masks while we're training, and it's an important piece," Turner said. "Our players have really been good at following those guidelines and understand that we need to do that to stay safe and stay in a place where we're going to play hockey."
It's never easy to replace the impact that graduated seniors have had on a college team, particularly one who had as large an impact as graduated goaltender Abbie Ives. Ives's impact in the locker room will also be hard to replace.
"Abbie's a phenomenal person, player, and she might have been one of the most well-liked athletes around," Turner said. "I think everyone knew Abbie around campus as a fun person, and it's going to be a challenge." Turner is excited, however, by what her three current goalies – junior Logan Angers, sophomore Allie Kelly and first-year Catie Boudiette – can possibly bring to the table this season.
With all of the captains from last year's team graduating, Turner pointed out how important leadership is to a team and how important it will be for the new set of captains to step up in that leadership role.
"Leadership is something that doesn't just happen," Turner said. "It is something that's cultivated."
She is confident that seniors Olivia Konigson, Brooke Bonsteel, Laura Lundblad and Grace Markey are ready and up for the task.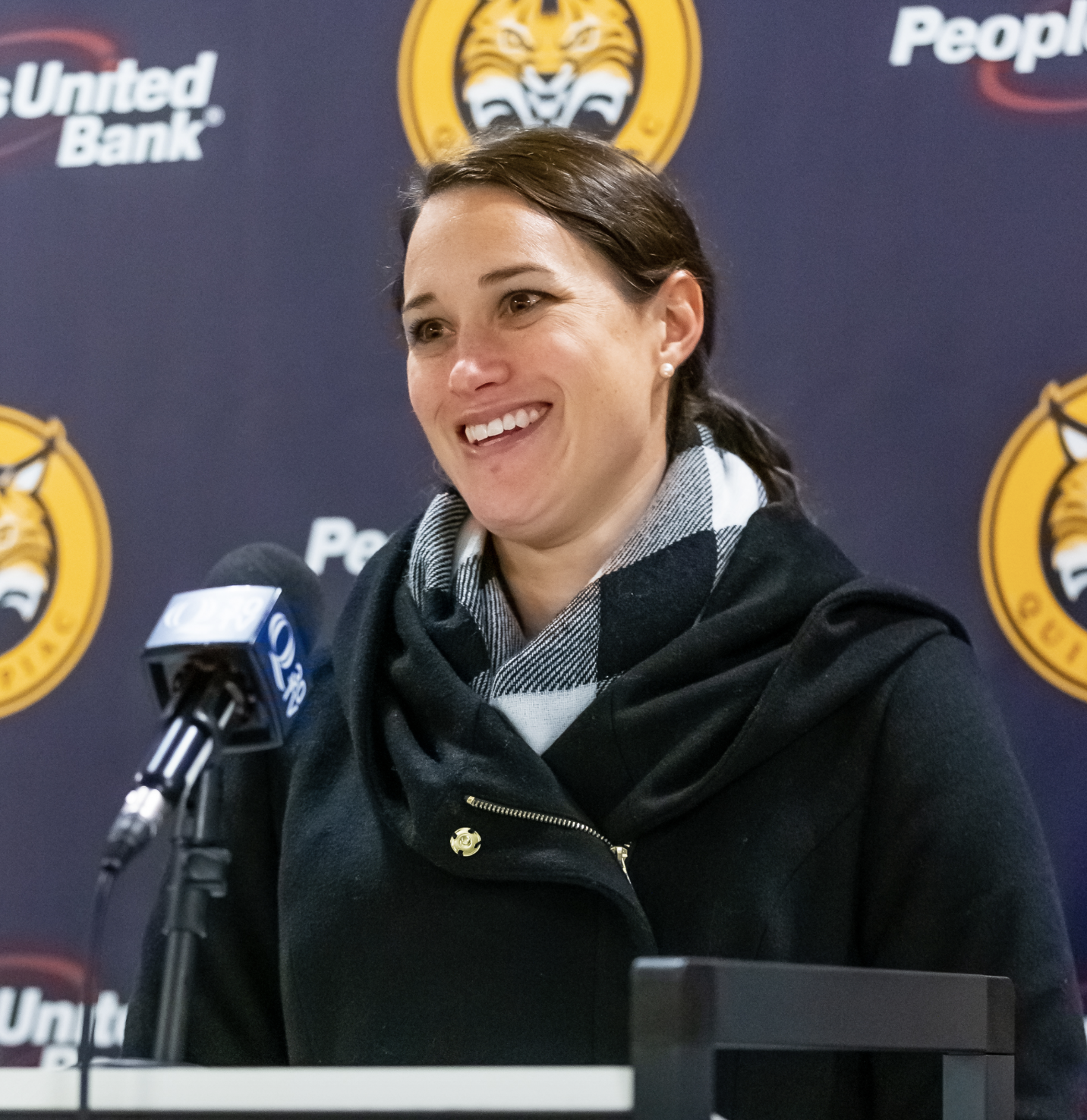 "These four seniors that we have right now, they really have been growing over their three years," Turner said. "They still have been finding ways to grow within. That is certainly challenging every season when you graduate a senior class. It takes on a new identity for the team, it takes on a new identity for individuals, [and] people get a chance to grow."
Konigson's growth into team captain has stood out to Turner.
"I smiled right away because she's a balanced leader," Turner said. "She has the ability to listen to others to understand where they're coming from, bring a lightness and excitement every single day. She's so consistent with how she presents herself."
With seven new and very accomplished recruits now joining the team, Turner has been impressed by their modesty. "First thing I'd say about all those accolades – nowhere written in any of those accolades does it say 'humble' and that is what I would say about every single one of our players that do have those amazing accolades."
As the season approaches and the Bobcats get ready to hit the ice soon, Turner reflected on how different this past summer has been, but quickly mentions the positives that came from it and how the program and players have been able to handled the adversity.
"The thing I've been just wildly impressed with is the resilience of our team right away, you know, just like everyone," Turner said. "It wasn't easy, and it hasn't been easy. Just as they've navigated being away from one another, different training constraints, but their outlook and their support for one another, has been absolutely impressive."