Pods, Social Distancing and Weighted Milk Jugs: How the Bobcats trained during a pandemic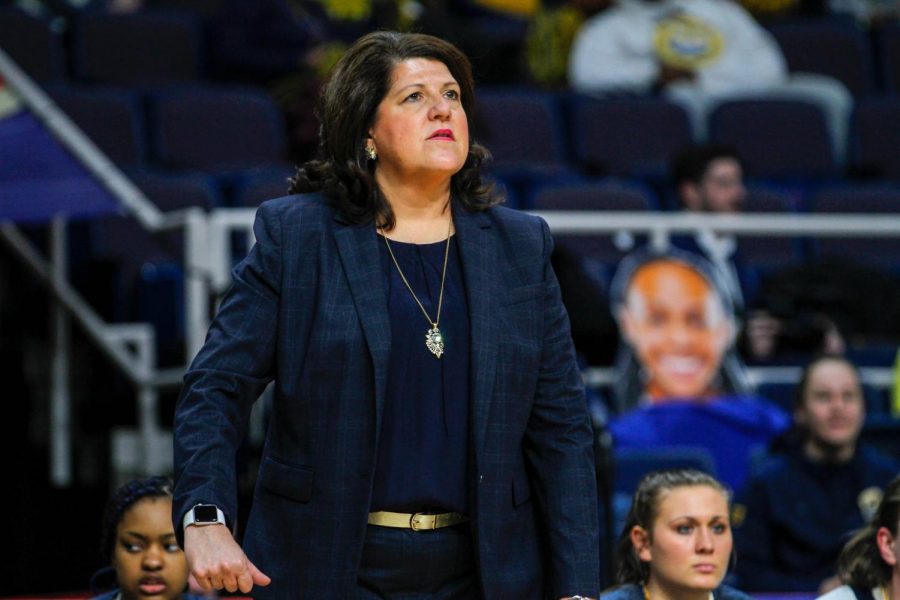 The coronavirus pandemic has certainly changed a lot of people's plans in 2020.
The Quinnipiac women's basketball team has become one of those affected entities. Last month, the MAAC announced the 2020-21 schedule that features a 20-game slate, all conference games, featuring a home and road game against each opponent. Head coach Tricia Fabbri thanked several people for being able to put this all in motion in the beginning.
"We've been so fortunate in the past," Fabbri said. "I have to start by saying absolutely to President Olian and athletic director Greg Amodio and the COVID task force, to our own athletic trainer Becky Mella and coach [Brijesh Patel], our strength and conditioning coach, and Dr. Wang. I thank them because they have provided that leadership. I can't overstate that enough."
The pandemic has caused pro sports to go into bubble mode and change routines over the summer, with the NHL heading to Toronto and the NBA heading to Disney World in Florida to resume their seasons. The Quinnipiac women's basketball team isn't headed to Disney World, but they have entered the season with a plan in place for practices and games to get a general feeling of how this season will go.
"It's been in stages, in small bites that lead to a bigger and bigger bite," Fabbri said. "We have been able to get 30-minute workouts on the court with our pods where the young ladies are housed and who they're being with, and taking every precaution and following every protocol."
Now that the team has a schedule in place and things are beginning to progress a little bit faster around the Quinnipiac community, the team has stepped up their routine for increased practice time and the team is getting more and more enthusiastic every day.
"We are at week five and we've moved into a five-day, 75-minute workout," Fabbri said. "A lot of peers have said we can't do that at all, but we've been able to do it. So five weeks in small bites and small chunks, ramp up week to week, and it's been fantastic. We've been enjoying and working every minute to make our season the best it can be, one day at a time."
The team still has about a month and a half before the season begins with a December 9 game against Monmouth at the People's United Center. The preparation continues during the pandemic, but Coach Fabbri has been impressed with her team's creativity. With hoops down and gyms closed around the nation for safety reasons, players resorted to other measures to work out, including the use of broomsticks and milk jugs to do weight training.
"Everyone has their ability to be creative," Fabbri said. "Everyone has had to shift into different gears, and they're remaining accountable to staying at a high level individually with their fitness and basketball skills. I think right now, we're seeing a love of the game from each of the individual[s] and the coaches and everyone involved that we get these days, and what we've learned now is the love for the game, and you know that it can it can be taken away at any moment."
The Bobcats' game was taken away from them last season by an unforeseen event, but they are prepped and ready for the 2020-21 season.