Tufto, Bongiovanni ready to lead Bobcats through unique season
Over the last year, the COVID-19 pandemic has had a huge impact, not only on families around the globe, but on sports as well. After a 5-0 win against Yale on February 29, the Bobcats had high hopes moving into the ECAC Hockey Tournament Quarterfinals. Suddenly, the season was canceled by an event no one saw coming. With their season cut short, the future of the Bobcats was filled with confusion and uncertainty.
Enter the new leadership core, which includes senior captain Odeen Tufto and junior alternate captain Wyatt Bongiovanni. In media availability this week, both players outlined how the team has gotten ready for game shape. Non-conference games versus Sacred Heart on November 24 and against Bowling Green on December 18 and 19 have been confirmed, with a full schedule expected soon.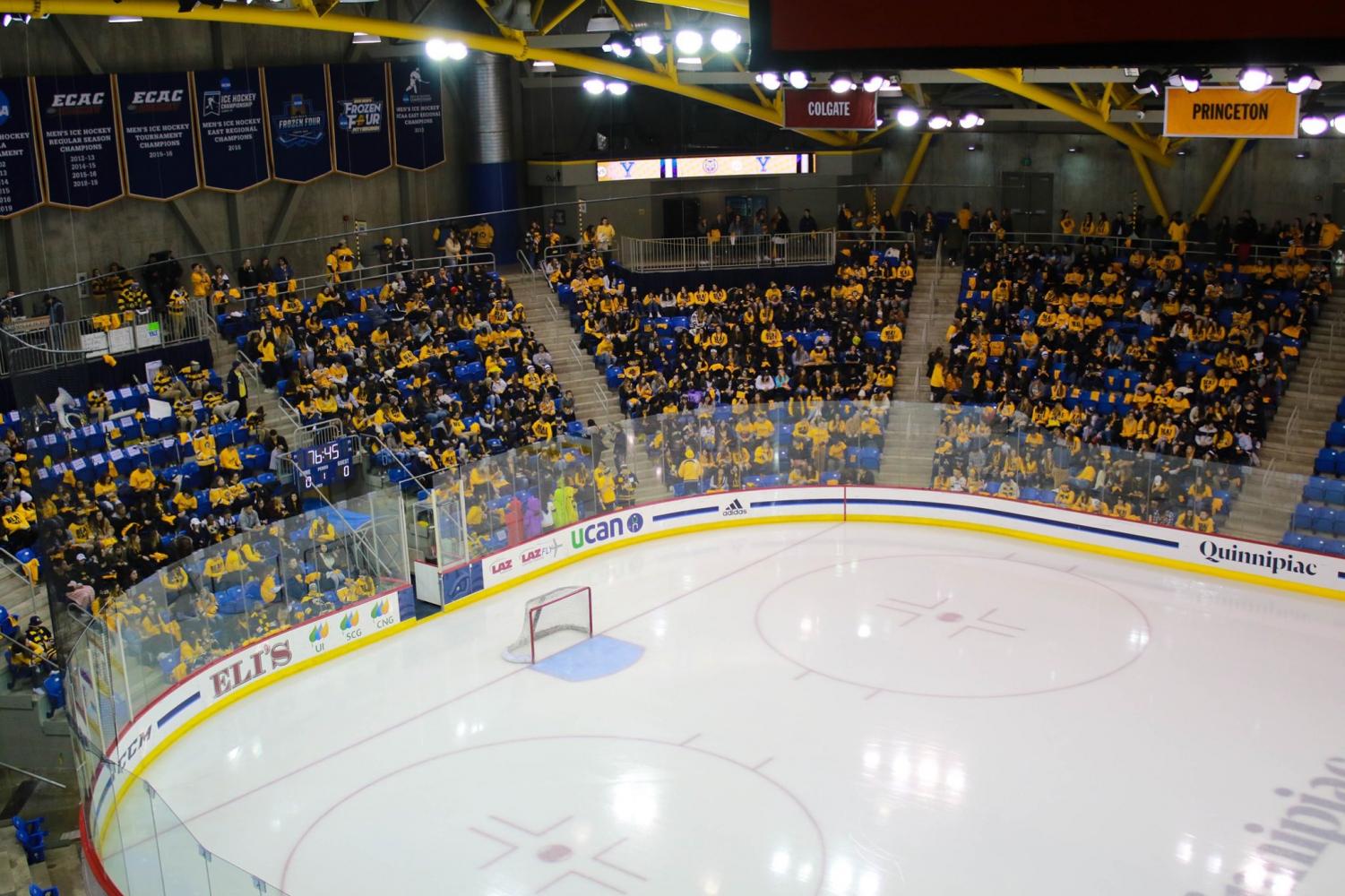 Bongiovanni said that since the quarantine began, figuring out how to work out and stay in shape has been the most difficult part.
"I forgot how to skate," Bongiovanni joked. "I used roller blades to try and keep myself in shape when the rinks were closed."
When the Bobcats' season makes a return this year, there won't be any fans permitted in the arena, which promises to make the playing environment very different from the normally raucous environment inside the People's United Center.
Bongiovanni and Tufto had different reactions to playing in front of an empty arena.
"It could be interesting," Bongiovanni said. "One positive is that there's a little less pressure, and a little less anxiety going into the games."
"When there's a big crowd, whether it's in warmups or before the game, the adrenaline and a little bit of the hype kicks in," Tufto said. "Now, you have to create your own energy, and that will be different and that will definitely be challenging for us early on."
Being away from your team can have a great impact on camaraderie, but also makes it very difficult to lead. Tufto, who is entering his first year with the "C" on his jersey this year for the Bobcats, explained the challenges of leading a group during a pandemic with limited personal interaction, and with an uncertain schedule.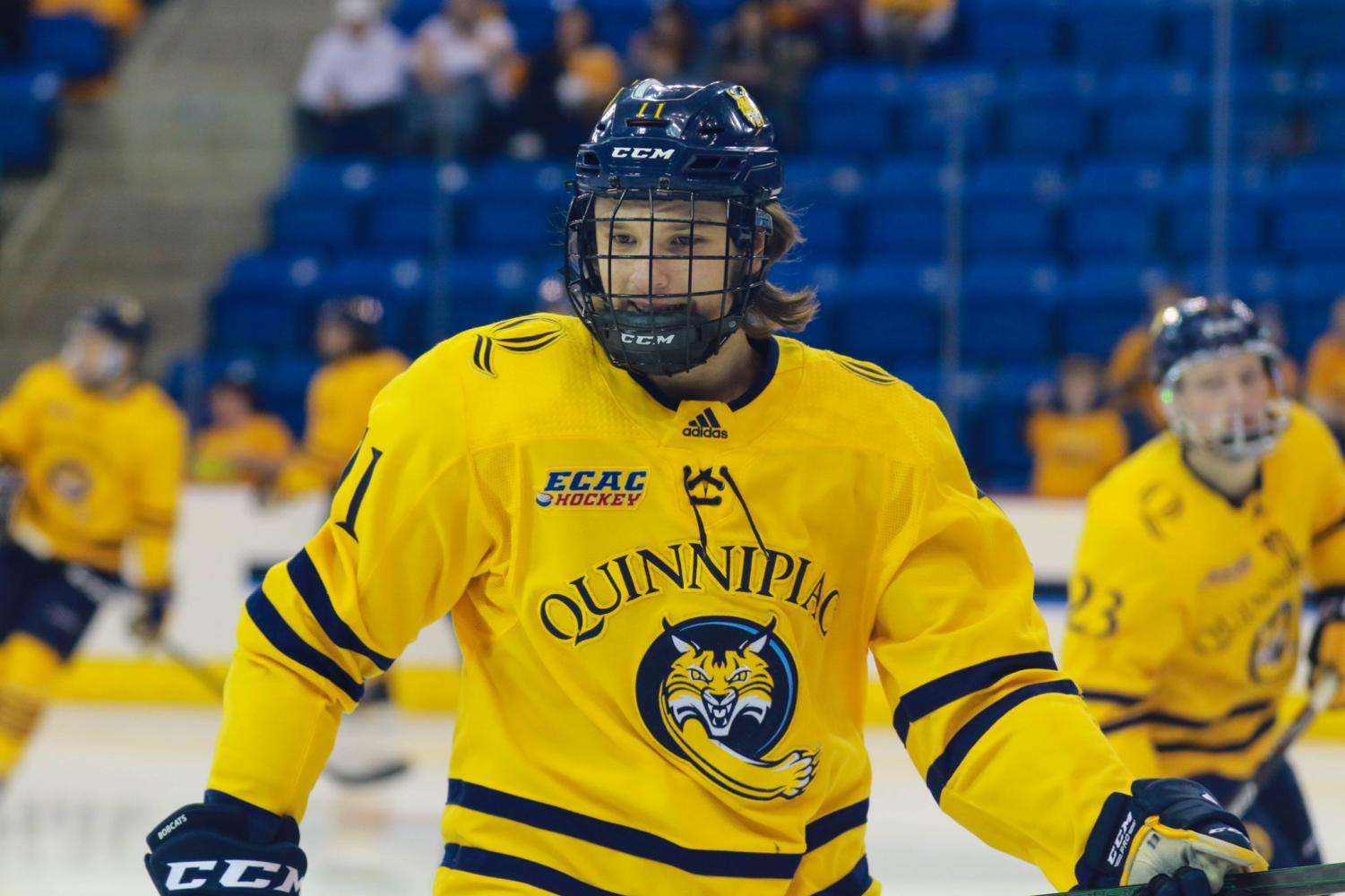 "It was hard," Tufto said. "Those early months, not going to the rink every day, or having to get up and do workouts at your house instead of the weight room that we have [in Hamden] challenges you mentally."
Although Tufto and the Bobcats haven't played a game in eight months, there is a lot of excitement and anticipation for the season to come. Tufto feels that his team is prepared for the year after working very hard after the short season and throughout the quarantine.
"I think we have the upper hand," Tufto said. "We were able to start working right away."
Despite challenges during the offseason, the Bobcats should still look similar on the ice. Known for their fast-paced style of play, they have the ability to move the puck well and find the soft spots in their opponent's defense to help increase their scoring opportunities. The plan worked last year, when they scored 94 goals in 35 games and only let up 78.
With five first-years joining the already-talented roster, the Bobcats are on track to be a powerhouse in ECAC Hockey this year. New faces usually help bring new opportunity, and also potential leaders for the near future.
"I think the freshman look really good, and I think the older guys have taken some big steps as well,"  Tufto said.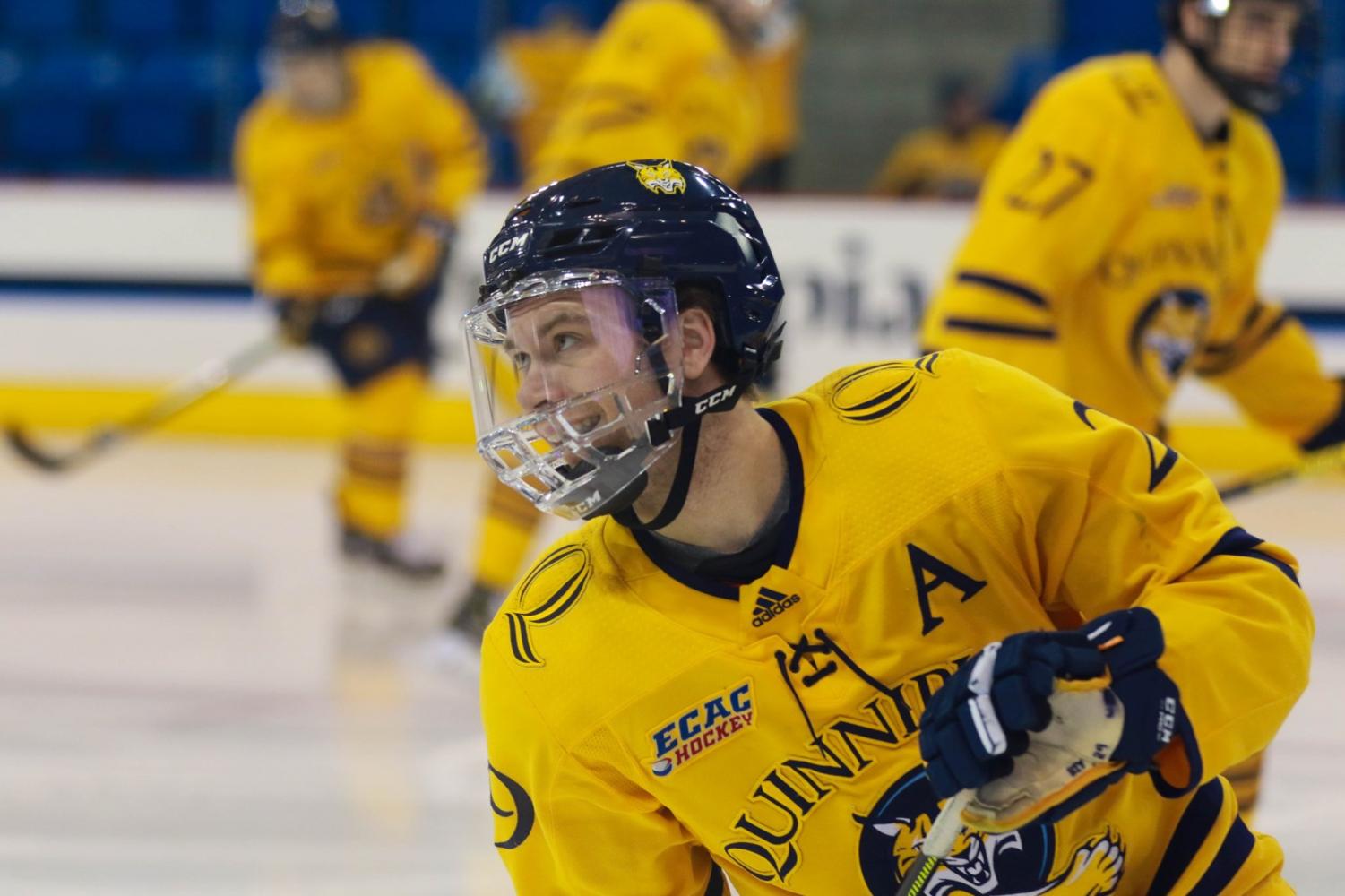 For the returning Bobcats, it was a lot harder during this offseason to get acquainted with the newer guys on the team. Unable to meet in-person, Tufto reached out to former Quinnipiac captains Nick Jermain and Chase Priske to try and get some advice, but they said it was difficult to help because they'd never been in a situation like the one at hand.
Instead of a whole summer of practices and team bonding, Tufto had to keep the group focused over a webcam.
"Coming in three days before school started, it was obviously different," Tufto said. "Doing Zoom calls with the new guys and not really knowing them on a personal level, it was challenging."
It was a hard summer for the Bobcats' newest leaders. Preparing the team for an uncertain season without knowing if it would even take place was new ground for everyone on staff. Despite all of the setbacks, the promise of a season looks bright.
When the puck finally drops, the Bobcats and their leaders will have just one goal in mind – a national championship.