After the Final Horn: How women's hockey will replace the class of 2020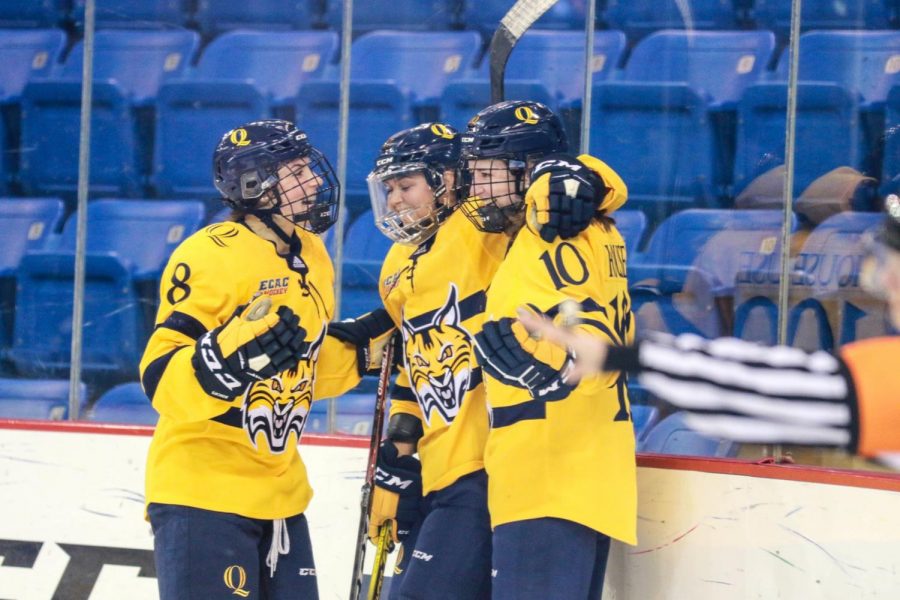 All good things must come to an end.
For the Quinnipiac Women's Ice Hockey team, those good things were five outstanding members of the Class of 2020: Kati Tabin, Kenzie Prater, Abbie Ives, Sarah-Eve Coutu-Godbout and Allison Roethke.
These players certainly left their impact on the program, but their departure also stripped this team of experience, leadership and talent that will not easily be filled. Tabin and Prater leave behind the C's on their jerseys, Ives and Coutu-Godbout have taken their talents to the NWHL and Roethke was the recipient of the 2019-2020 coaches award for her positive impact on the program.
Head coach Cassandra Turner announced the new leadership group for the 2020-2021 season, led by Olivia Konigson as captain with Brooke Bonsteel, Laura Lundblad and Grace Markey serving as assistant captains. As confident as she is, Turner knows there is still work to be done.
"Leadership is something that doesn't just happen," she said. "It does take purposeful work to continue to grow and lead at this level."
Turner describes the loss of a graduating class to be an opportunity for the team to form a new identity. Players fit into different roles, adjust their skill sets and help turn the program into something new.
"No team is ever the same and no dynamic is ever the same," Turner said. "Leaders with different skill sets find ways to lead the group in the right direction."
The biggest loss for this team is undoubtedly between the pipes. Ives spent three of her four years as the starter in net and now those skates need to be filled. The new season hasn't started yet, but her presence is already missed.
"Abbie's a phenomenal person and player," Turner said. "She might have been one of the most well-liked athletes around."
Putting another goalie in the crease that Ives had locked down for so long is no easy task, but Turner is excited for the challenge and to put her new group to the test.
"I have three goalies this season," Turner said. "They all bring something different to the team."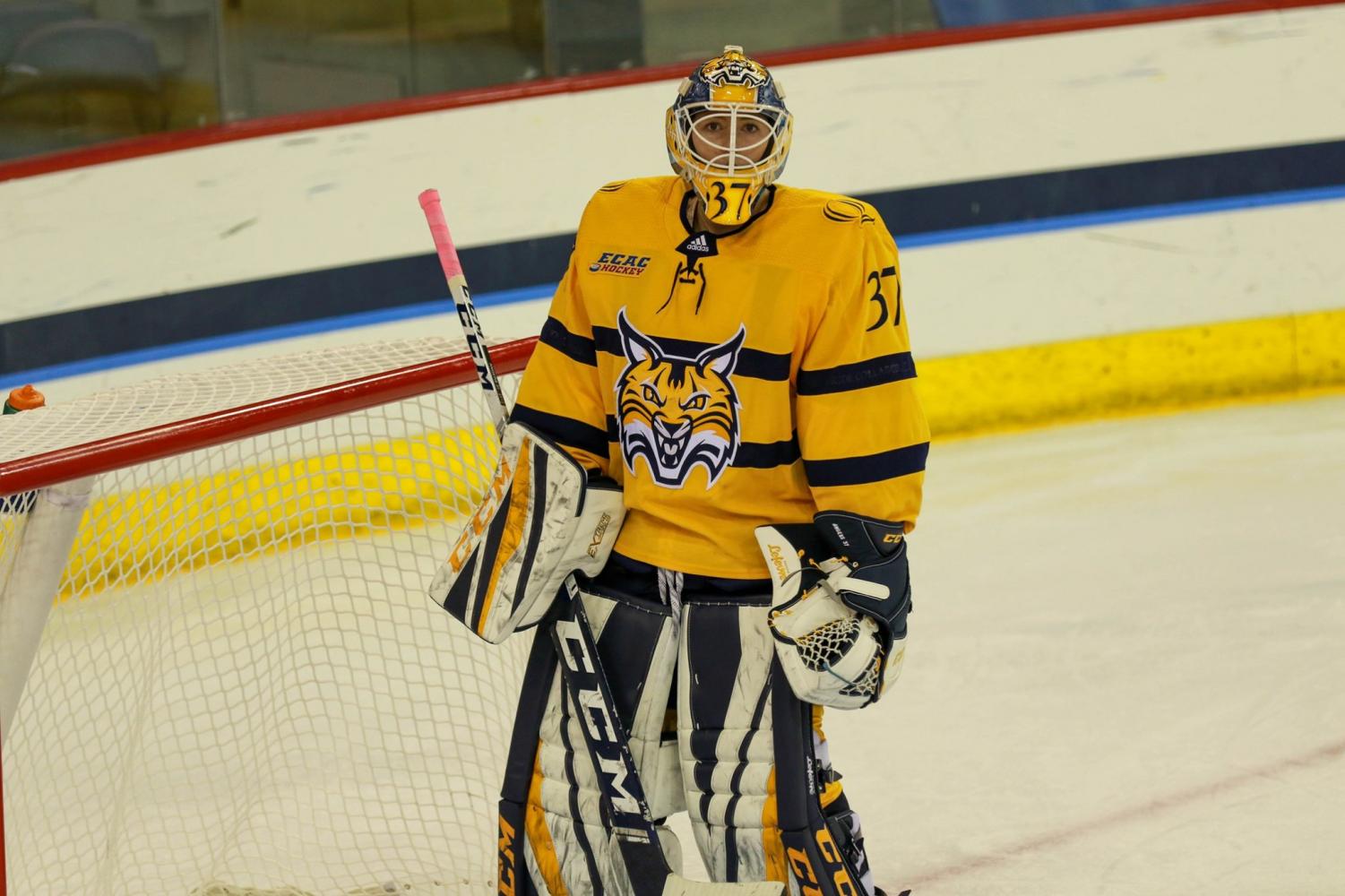 Junior Logan Angers had a chance to show off her skills in Belfast against Merrimack and has experience with the Canadian U-18 National Team. First-year Catie Boudiette grew up on the boys teams, and Turner looks forward to her athleticism and ability to challenge the current players. Lastly, Allie Kelley returns as a sophomore with her competitive attitude and willingness to battle every day at practice.
"They are all going to bring their unique strengths and that's how you replace an Abbie Ives," Turner said. "They push each other every day and then you figure out who's going to be the kid to lead us down the road."
The silver lining in this program losing five seniors last year is that one of their leaders still remains. Konigson served as an assistant captain and will take all of that knowledge and experience into her new role as captain. Turner has full confidence that Konigson will be able to carry the torch that her former captains held before her.
"[Konigson] is a balanced leader," Turner said. "Her positivity and her ability to listen and respond in a thoughtful way is really going to help our team through a year that feels different."
Looking ahead to the season, Turner and her team were able to navigate through the challenges during this weird time in sports and are looking forward to getting out on the ice and competing.
"We've learned new skills and we now have a perspective that we didn't before," Turner said. "We are incredibly graateful for the opportunity to be here at Quinnipiac and [to] be putting on our skates every day able to play hockey."